*there are no hard facts or evidence to prove that Philadelphia Runner, with this article, has indeed launched the city's first holiday gift guide*
by Lionel Brahim Brodie III
I am not going to lie friends. I honestly thought we (Philadelphia Runner) were about to drop the first Holiday Gift Guide of the Season. Then…..in the last 24 hours alone I've received four (4). So let's round out the starting five right here on My Philly Run.
Note to self: in 2024 we'll publish the first gift guide, here, in September. That's about when I start consistently listening to holiday music. Yeah that's right…..immediately after Labor Day! And that time of year (anytime really) is when we should all start faithfully wearing the LIMITED–EDITION Performance Capsule from Sky x Philadelphia Runner. Not only do the items in this collection make great gifts for the holidays, they also serve as perfect pre and post Philadelphia Marathon Weekend Race wear!
In the spirit of gift–giving, here's an early present from your Philadelphia Runner family: you can also run in these items! Rep the greatest city on Earth (yes I'm from Philly and yes I am biased) in a very stylish, cozy manner. Check out some of the features: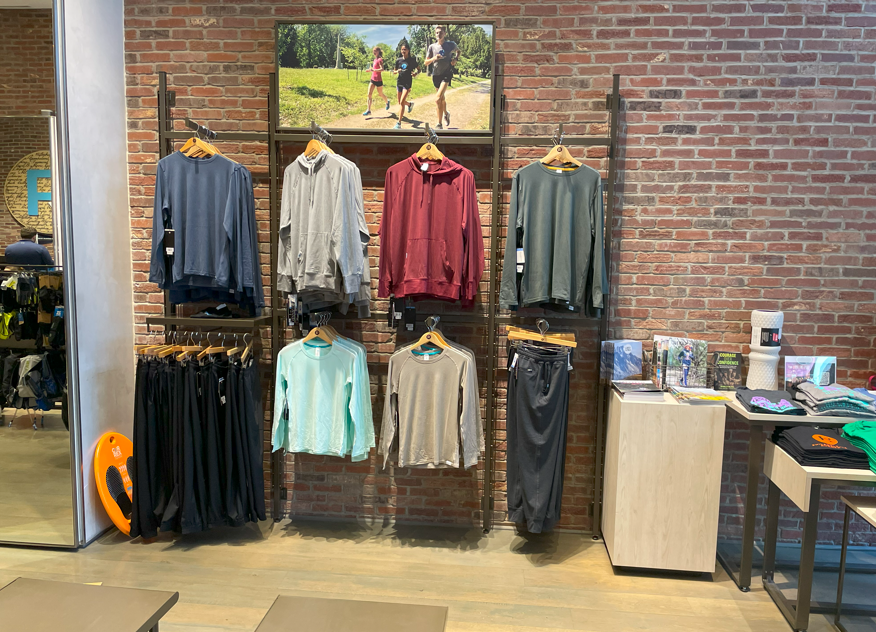 Ultra–soft tech stretch materials
Moisture wicking
Ultra soft
Quick drying
REALLY COOL Philadelphia Runner logo details (I added this part myself, but so true!)
There are items from this capsule, and other very cool Philadelphia Runner Gear, available at all 4 of our locations (Center City, University City, Manayunk, or Glen Mills)…..and online. If you can't decide, don't feel bad – I have one of everything! Buy yourself one (or all), buy someone else one, and with that…..the Holiday Season has officially begun!!!!!