Forward Motion is back with its second monthly wellness gathering for the mind, body, and soul this Thursday, October 26th from 6-9pm!
The gathering will start at Forin on 2041 Coral Street in Fishtown and end at Forin on 2525 Frankford Avenue in Fishtown—from Forin to Forin. All paces all faces are welcome to attend. You can choose from a 5k run or a 1.5 mile walk to Frankford.
Refreshments will be served at both Forin cafés with a menu made specifically for the event. Great Circles Radio will curate the music. All Caps Studio will be offering merch and, if you show up early enough, maybe even for free.
Nike Running will have free demo sneakers to test on the run/walk. A post-run/walk raffle will also give you the opportunity to win Nike prizes.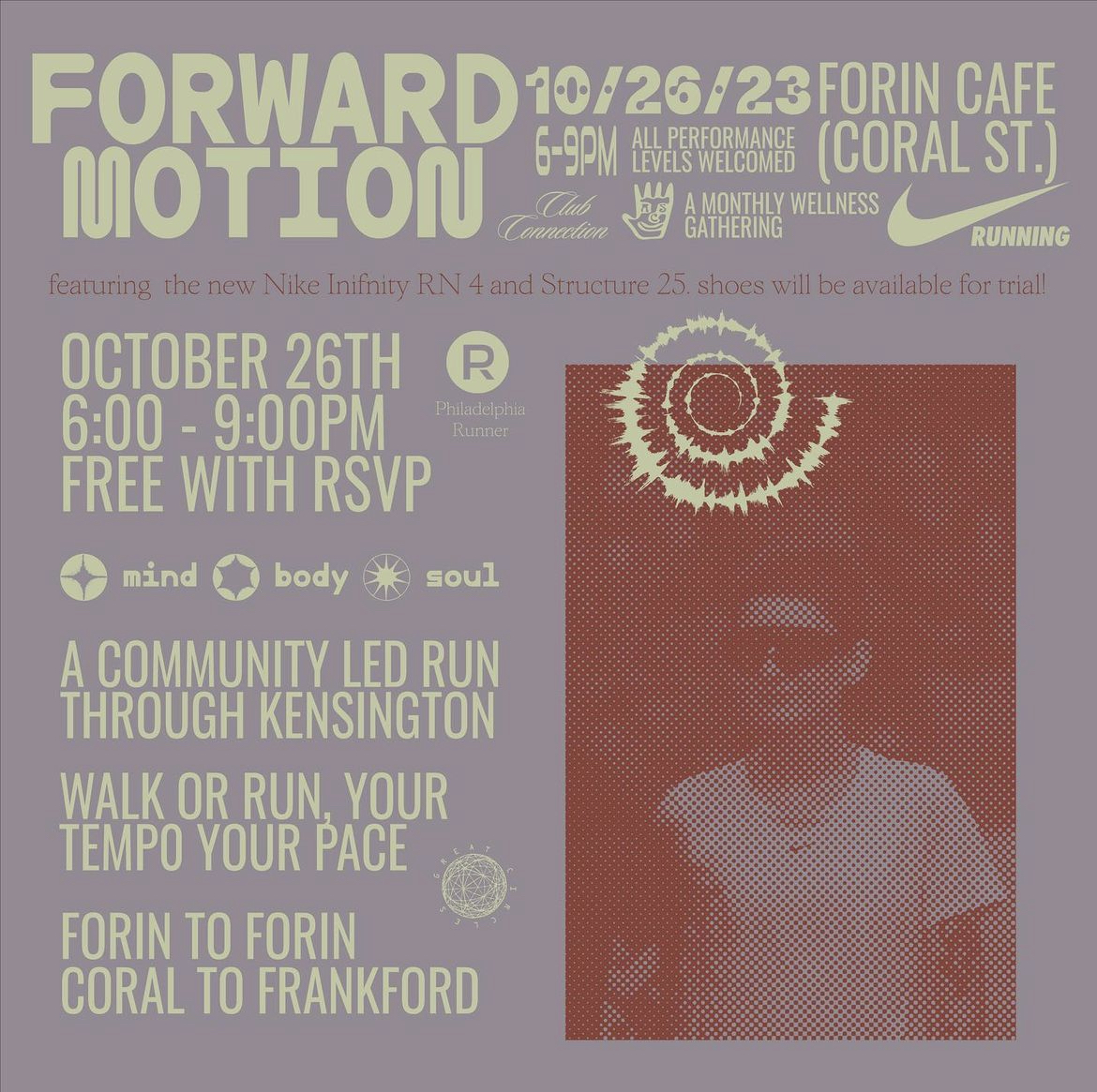 No matter how you nourish your mind, body, and soul, there will be something there for you. You can register (for free !) on EventBrite.
Click that link, snag your ticket, and come hang at Forin this Thursday!
And if you want to show up to the event already laced in Nike swag, pop into one of our 4 locations (Center City, University City, Manayunk, or Glen Mills).....or shop with us online HERE.