by Lionel Brahim Brodie III
The New Balance Fresh Foam X 1080v13 releases next Friday, October 13th. If you know me, or have been following along – I am not one for hyperbole. But the first time I slipped these puppies on…..WOW! Some of the most cushiony (is this a word?) cushion I have EVER felt. I tend to be a shoe rotator (is this a phrase?), but I've been exclusively in the 1080 since that maiden voyage a few weeks ago.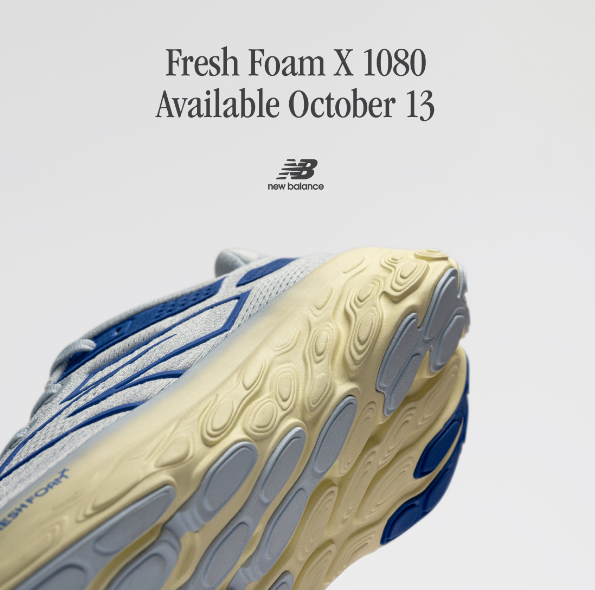 There is a part of me that's upset with myself. I'm line–dancing with version 13…..where have I been for the previous 12?!?!? That's 1000% a me–problem. My bad New Balance. My bad.
Here is where I'd normally drop a few on–foot pics, talk about how my runs in them have been, etcetera. But this 1080 is expected to make such a splash that our friends at NB asked us to save the IRL (in real live) content for release day, Friday the 13th! Superstitious? It would be bad (luck) to not stop in and pick these up.
In the meantime, check out the rest of our New Balance assortment at one of our 4 locations (Center City, University City, Manayunk, or Glen Mills), schedule a gait analysis, or continue your online visit! Until next week…..